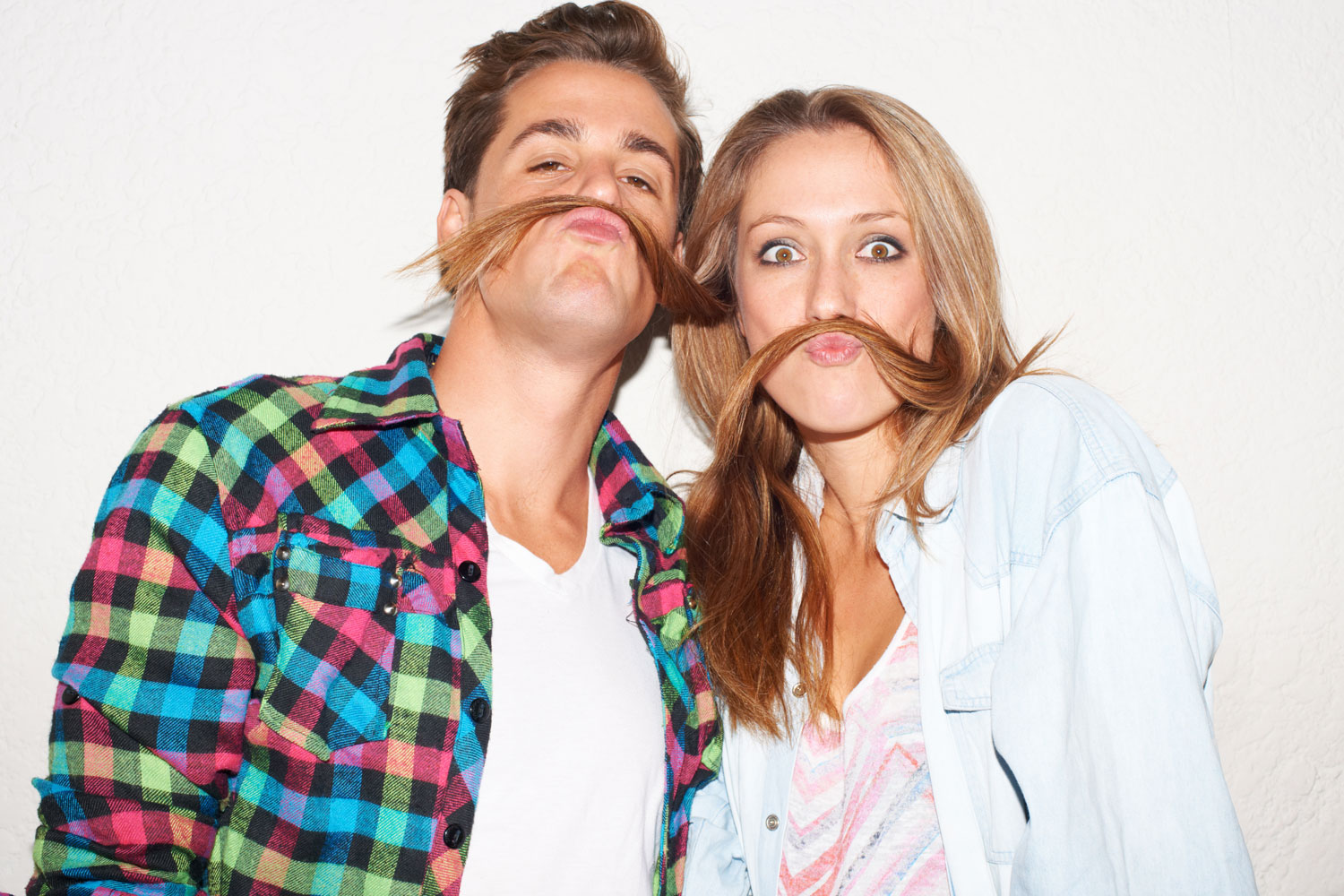 Moustache lovers rejoice! Movember is upon us, the one time of year when it's somewhat socially acceptable to decorate your upper lip in the name of charity.
What started in 2003 with only 30 Melbourne "Mo Bros", donning moustaches for the month of November and simultaneously raising money and awareness for testicular cancer, "Movember" has grown into a worldwide phenomenon. According to the Cancer Council of NSW testicular cancer had become the second most common cancer in young men aged 18 – 39 with diagnoses doubling over 50 years, and the original Mo Bro's knew something had to be done. They set out on a mission to give men the facts, change their healthy behaviour, fund services that work in the diagnosis and treatment of testicular cancer, and to advocate for men's health.
Since the early Mo's of 2003, the movement has snowballed and evolved, with over 5 million registered participants in 2016. The focus of the Foundation has also grown, with Movember participants now funding ground breaking men's health programs for testicular cancer, prostate cancer and mental health across the globe, delivering a simple message; stop our sons, partners, brothers, fathers and friends from dying too young.
However, it's not all good news for the mighty moustache during November. Despite the best efforts of Ron Burgundy, Borat, and Ron Swanson, for whatever reason the moustache is still shunned into the shadows of modern style. According to a 2013 study by the American Moustache Institute (yes, it's a real organisation), whist there is a high acceptance of 'staches in the workplace – a whopping 92% of those surveyed gave moustaches the thumbs up – less that 30% of men admit to ever trying out a moustached life.
Whether it's the pressures of modern workplace aesthetics, perpetual baby-face syndrome, or forces from a higher power (aka girlfriends and wives), some men are unable to participate in Movember in the traditional sense. This is not to mention the thousands of women who want to get behind the movement and raise much needed funds and awareness in support of vital men's health issues.
Fear not, thanks to the growth of the movement there are still many ways to get behind your fellow Mo Bro's without sporting your own crumb-catcher. We've done the homework and have you covered with some solutions so you can still get behind this fan-tache-tic cause without the commitment required to endure a month's worth of heckling.
MOVEmber
One of the greatest ways to fundraise for Movember for the moustache-challenged among us is to join in on MOVEmber (or Move for Movember). As the name suggests, MOVEmber is all about setting a movement goal and striving towards that goal over the month.
As an officially sanctioned Foundation initiative, getting set up is easy, it's the goal that should be the hard part. However, goals are open and not limited by any one movement or distance, so the power is yours to get creative and establish a goal that works for you and is inspirational enough to encourage your peers to sponsor your efforts. Run, swim, cycle, walk… all you need to do is move.
To participate, simply register with Movember, set your goal, and get moving. The platform is so inclusive that participants can even enter as a team. Why not join up with your workplace, keep each other honest, and compete against the finance team next door?
Move a little or a lot, it doesn't matter, the real beauty of this initiative is that you're not only doing good for the health of others, but you're doing good by yourself at the same time.
Sign up, get active and make it count.
CUTS FOR NUTS
With male grooming in mind, Tommy Gun's Original Barbershop has partnered with Movember to create a nationwide initiative encouraging customers to 'get a cut, and check your nuts' this November 1st. Now in its second year, the 'Cuts for Nuts' event will provide classic cuts to customers for only $15, with $10 of that price going to the Movember Foundation. Oh…. that price also includes a free beer!
While the main aim is to raise $20,000, promoting awareness by having a ballsy conversation is also key for Managing Director Sam Jarred and his crew. "If we can smash last year by raising $20,000 we'll be over the moon. Dollars aside, if we can save just one person by influencing them to get checked, it'll all be worth it."
As Jarred rightly explains, the barbershop environment is perfect for having a chat to spread awareness and remove some of the stigma associated with men's health issues. "As guys, we're not great at talking. Whilst we're having fun with this day, we're trying to highlight a serious issue and break the taboo".
With 150 barbers in 14 stores across Australia, get in early to secure your cut, chat and beer – no booking necessary!
Find your closest Tommy Gun's and get cut for nuts.
HOST AN EVENT
You too can hold your own fundraising event, individually or through your business. Hosting your own event must be one of the more limitless options for Movember involvement, and perhaps one of the more enjoyable. Whether it's a golf tournament, karaoke night, or dinner party, the choice is yours.
The month of November is the official entre to party season and the chances are you'll be getting together with your mates regardless. Why not register with Movember, up the ante, and collect some attendance dollars to donate?
Not the organising type? We understand, and so do the folks at Movember. Proving that they've truly thought of everything, you can even crash an event that has already been organized and posted to the official website. The perfect opportunity to mingle with your fellow Mo-Bros and Mo-Sistas without the hassle.
Register or attend a Movember event here.
FAKE IT
It's 2017 and whatever the situation, "there's an app for that". This now includes instantly "growing" your own facial hair. Free app Stacheify allows you to preview your face in the mo' of your choice before snapping the perfect moustached selfie. From the handle-bar to the Ned Flanders, the free version of the app allows you access to the widest choice of styles without the weeks of trimming and styling, providing you with a realistic lip toupee to post to your social media accounts.
While all of this may seem like a self-serving game, one of the integral factors of the Movember movement is education through awareness and virally spreading the message of men's health issues through imagery of the moustache. Posting an image to your friends and followers does wonders for the cause by promoting awareness and starting the conversation. Whilst you most likely won't attract the huge sponsorship dollars for a fake mo', if your message is spot on, you can do your part in highlighting the need for education and changing the healthy behaviours of men for the better by joining the tribe.
Stacheify is available for download on the from the App Store and Google Play.
DONATE
Simple. If you want to get behind Movember in the quickest, easiest way possible, simply jump online and make a direct donation to the amount of your choosing. No hassle, no worries, and no mo'!
Donate directly to Movember here.
Still want to go for the mo'? Check out our 5 Top Tips to Nailing the Perfect Moustache!